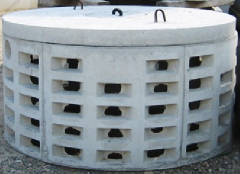 Concrete Products Leaching Chamber
Concrete Products produces and maintains a large variety of leaching chambers that include 8' Dry Wells, Galleys, and Flow Diffusors. We also stock a large vareity of frames, grates, and covers. Plastic infiltrators as well as ADS Pipe are also available. All products are made in light or heavy duty loading. As with all products, same day delivery is available.tank as well as Title 5 tanks are also available. Please review the Technical Specifications of Leaching Products before ordering, and to see optional / alternate configurations.
All Leaching Products from Concrete Products are designed to meet all local building and environmental codes and are available with design loading AASHTO H20-44. Concrete is 5000 psi.
Click on the AutoCAD Drawings button to View, Download, or Print Schematics for the following products.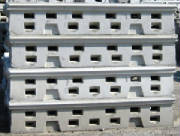 Flow Diffusors
96" Leaching Dry Well
Flow Diffusor 4 x 8/L
Flow Diffusor 4 x 8/SL
Galley - 1
Galley - 3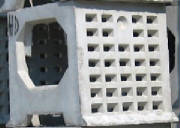 Galley-1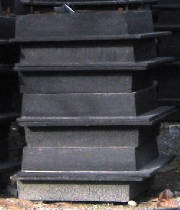 Grates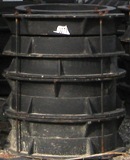 Frames